What is a Double Hung?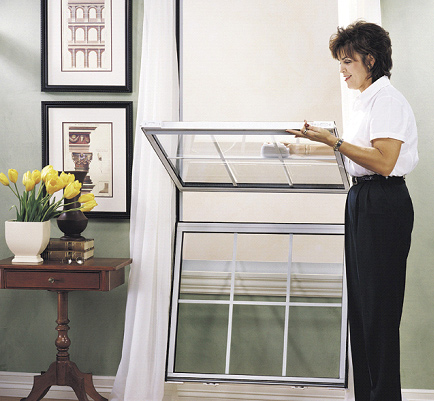 Not all aluminum windows are the same. Our

Series 8400

is truly a special breed. The overwhelming majority of "builder grade" aluminum windows you will find in the great South Central States including Texas will be non-thermally broken single hung windows. A single hung has only one operating sash – double hung windows have two. What this means is, since we also employ patented tilt latch hardware and metal pivot shoes to enable both of our sashes to tilt inwards safely, you can wash them inside and out from the comfort and safety of inside your home. Double hung windows made with other materials like wood and vinyl are the leading window type purchased nationwide by homeowners replacing old, conventional, rotted or worn-out windows. True thermally-broken aluminum double hung windows like ours are quite rare and difficult to find. Think about it, when was the last time you washed your nasty windows? If it were this easy, then would you wash them more frequently?