Sunshield™ VINYL WINDOW SYSTEM: DOUBLE HUNG SERIES
Series 5400 Double Hung Tilt, Series 5700 XX Slider, Series 5500 Picture Window and Fixed-Lite Shapes

Unlike other vinyl windows, with Sunshield™ Vinyl Window Systems you can install single hung windows downstairs and double hung windows upstairs where the dual tilt-in sash feature is most useful – without compromising uniform appearance. This fully welded system includes a double hung and its companion double-sash slider and the same picture window featured in our Single Hung Series, ensuring design consistency in every elevation of your home. The windows in this System are made-to-order and built in custom sizes and fixed-lite shapes to meet your unique needs. Sunshield™ windows are available in Linen White, Desert Sand and Adobe. In addition to our Limited Lifetime Warranty, its most popular features include:
Bettervue® improved visibility screen is standard allowing 10% better airflow.
SunShield® Vinyl, an advanced patented compound designed for tough southern exposures.
Fusion Welded Frame and Sash provides an impenetrable barrier to air and water penetration and the utmost in strength and integrity.
Sloped Sill provides a strong structural slope for maximum water runoff, even in driving rain.
Heavy-Wall Construction for maximum support and strength.
Interlocking Meeting Rail for added security and resistance to infiltration.
Strong composite cam-action lock and keeper with vent latches have passed ASTM F 588 Forced Entry Resistance Standard.
Patented Roller Tilt Coil Balance system featuring constant force for effortless and maintenance-free operation of sash and better egress.
Tilt-in Sash for easy cleaning from inside your home.
Patented Duralite™ butyl spacer with Cardinal's 366 LoE Glass is the standard Low E Glass.
Patented Duralite™ butyl spacer is standard. Cardinal's XL Edge™ Dual Seal Stainless Steel Spacer System is optional.
Sunshield™ DOUBLE HUNG SYSTEM
Structural Test Results
Test
Size
Air
Water
Structural Pressure
Rating
Series 5400
AAMA / WWDA / CSA 101
I.S.2 / A440-05
48" x 75"
0.11cfm
4.6psf
± 22.5psf
H-R15
Series 5400
AAMA / WWDA / CSA 101
I.S.2 / A440-05
40" x 63"
na
5.43psf
± 37.6psf
H-R25
Series 5400
AAMA / WDMA / CSA 101
I.S.2 / A 440-05
40" x 63"
na
na
± 60.0psf
H-R35
Series 5700
AAMA / WMDA / CSA 101
I.S.2 / A440-08
72" x 48"
.17cfm
5.43psf
± 37.6psf
R
PG25
Series 5500
AAMA / WDMA / CSA 101
I.S.2 / A440-05
96" x 60"
0.01cfm
12psf
± 45.0psf
FW-C55
Series 5500
AAMA / WDMA / CSA 101
I.S.2 / A440-11
96" x 60"
na
11.25psf
± 60.0psf
FW-C55
Sunshield™ DOUBLE HUNG SYSTEM
Thermal Test Results NFRC 100/200/500
Cardinal 366
LowE/ Argon
U-factor
with Grids
U-factor
without Grids
SHGC
with Grids
SHGC
without Grids
Series 5400
.27
.27
.19
.22
Series 5700
.27
.27
.19
.21
Series 5500
.26
.26
.21
.23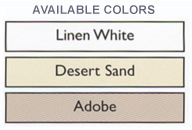 More Information
Some files are in Portable Document Format (PDF). They require Adobe Acrobat Reader to open them.




Click here to download Adobe Acrobat Reader for free.